Clenapure Patchouli Nutrient Rich Body Oil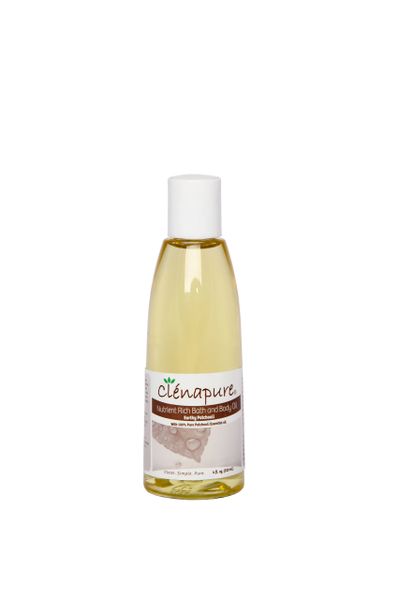 Clenapure Patchouli Nutrient Rich Body Oil
4 oz.
For the Patchouli lover in you! This earthy Clenapure body oil envelopes you in a sensual layer of hydration and emollients that combat dryness with no greasy feeling.
To use: After bath or shower massage onto WET skin, then gently blot water beads with a soft drying towel. Dress as usual.
Ingredients: Safflower Oil, Apricot Kernel Oil, Sweet Almond Oil, Jojoba Oil, Aloe Oil, Vitamin E, Organic Olive Oil, Rosemary Oleoresin, Neem, Patchouli Essential Oil, Petitgrain Essential Oil
WHY CHOOSE CLENAPURE PLANT BASED SKINCARE PRODUCTS? Your skin quickly absorbs whatever you apply to it…directly into your bloodstream! Please be cognizant and read the list of ingredients that comprise your skincare products. Clenapure products are eco friendly and non toxic because they are made with plant based ingredients. This means that using Clenapure Plant Based Skincare Products is safe for you and the environment because you are not absorbing harmful chemicals into your skin, nor washing toxins into our waterways. All to give you Clean Skin…From the Outside In.

Reviews
Featured Products