Clenapure Olive and Oats Olive Oil Bar Soap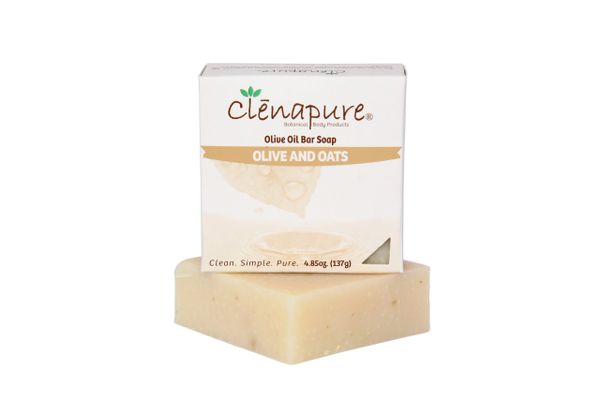 Clenapure Olive and Oats Olive Oil Bar Soap
4.85 oz.
Our Clenapure Olive and Oats Olive Oil Bar Soap provides a frothy lather to gently cleanse your skin!
To use: In bath or shower, rub over bath puff then massage over moist skin. Rinse clean and follow up with Clenapure Nutrient Rich Body Oil or Clenapure Fluide Body Moisturizer.
Ingredients: Saponified oils of Coconut, Olive, Soybean and Palm Kernel; Shea Butter, Vitamin E and crushed Oatmeal.
WHY CHOOSE CLENAPURE PLANT BASED SKINCARE PRODUCTS? Your skin quickly absorbs whatever you apply to it…directly into your bloodstream! Please be cognizant and read the list of ingredients that comprise your skincare products. Clenapure products are eco friendly and non toxic because they are made with plant based ingredients. This means that using Clenapure Plant Based Skincare Products is safe for you and the environment because you are not absorbing harmful chemicals into your skin, nor washing toxins into our waterways. All to give you Clean Skin…From the Outside In.

Reviews
Featured Products