Clenapure Choconutmint Organic Sugar Body Polish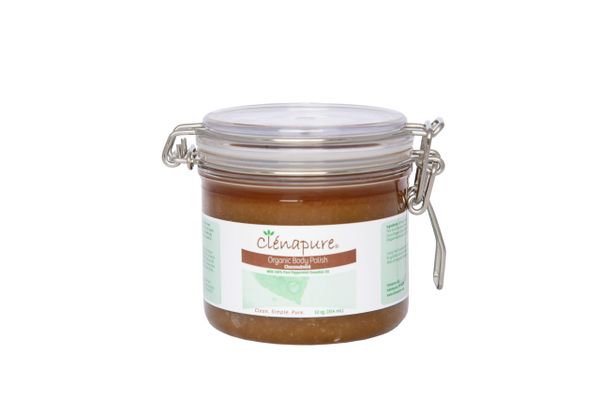 Clenapure Choconutmint Organic Sugar Body Polish
12 oz.

Clenapure Choconutmint Organic Sugar Body Scrub - The tropical scent of luscious coconut, fresh-picked mint leaves, and rich dark chocolate make this organic body scrub a decadent body treatment! It increases the rate of cellular turnover by removing rough, dry skin with antioxidant-rich organic coconut oil and leaves your skin feeling soft and silky smooth to the touch.
To use: In bath or shower, buff body polish over DRY skin starting at your neck and work over entire body. Then rinse clean to reveal softer, smoother skin. Not recommended for use on face.
Ingredients: Organic raw sugar, organic coconut oil, organic chocolate, pure peppermint essential oil, vitamin E
WHY CHOOSE CLENAPURE PLANT-BASED SKINCARE PRODUCTS? Your skin quickly absorbs whatever you apply to it…directly into your bloodstream! Please be cognizant and read the list of ingredients that comprise your skincare products. Clenapure products are eco-friendly and non-toxic because they are made with plant-based ingredients. This means that using Clenapure Plant-Based Skincare Products is safe for you and the environment because you are not absorbing harmful chemicals into your skin, nor washing toxins into our waterways. All to give you Clean Skin…From the Outside In.

Reviews
Featured Products